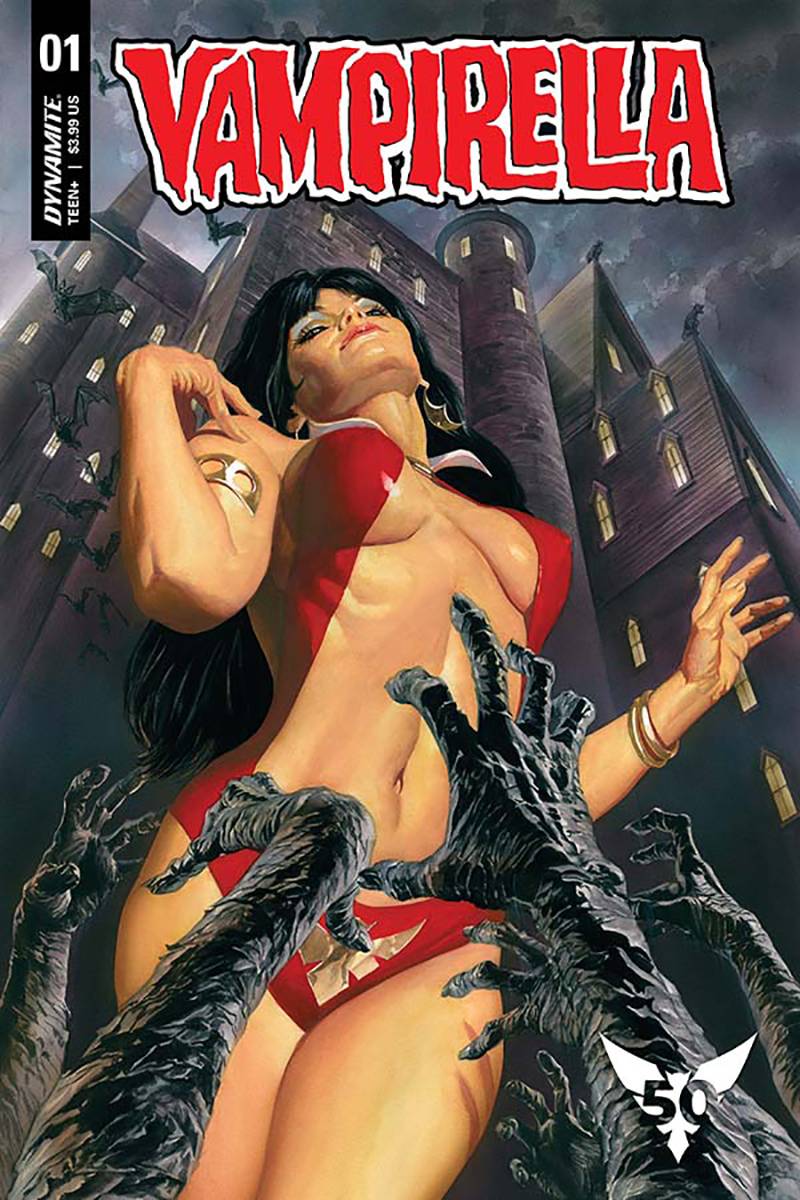 So this is my first Vampirella comic ever. I've been familiar with the character, of course, ever since she was being published by Harris Comics back in the 1990s and I would gawk over her rather skimpy outfit and provocative poses in the pages of Previews (and sometimes, I think, Wizard). But I never bought the comics back then and still don't. But hey, if you've got ten comics to choose from on FCBD and you've grabbed what you wanted, then why not, right?
Titled "Seduction of the Innocent Book 1: Yellow Brick", this is the first chapter of a run by Christopher Priest, which is collected in the similarly titled trade paperback. It opens with the wreckage of a plane crash, which was caused by Vampi fighting a bandaged undead (I think) monster named Baron Gustav Von Kreist, and over the course of the comic's 22 pages, we bounce between the wreckage of the crash, the flashback to the moment when she fought Von Kreist on the plane, and a session with her therapist.
For a tease of a larger storyline, this works really well, especially considering the storyline is also available in trade. Very often, FCBD books are a bit of a letdown because they give you six, maybe eight pages of various stories and then tell you to spend upwards of $100 on a crossover (I'm looking at you, DC and Marvel). But here, you get what definitely is the first chapter in the trade, and one that has a full story with a pretty good cliffhanger (that I won't reveal lest you decide to go buy it).
Christopher Priest has always been one of the most consistent writers (and a bit underrated, imho) and you can see his decades of work for The Big Two in the pages here. It's got some … er … meat to it (read: it didn't take just two minutes to read) and there's quite a bit of action, which is beautifully rendered by Ergun Gunduz.
Will I go buy the trade paperback? Probably not physically, because I'm not that invested in the character, but I may see if there's an affordable digital edition available. But I really did enjoy this issue and am curious to see if there will be another FCBD Vampirella comic next year.
Keep, Sell, Donate, or Trash?
Donate.