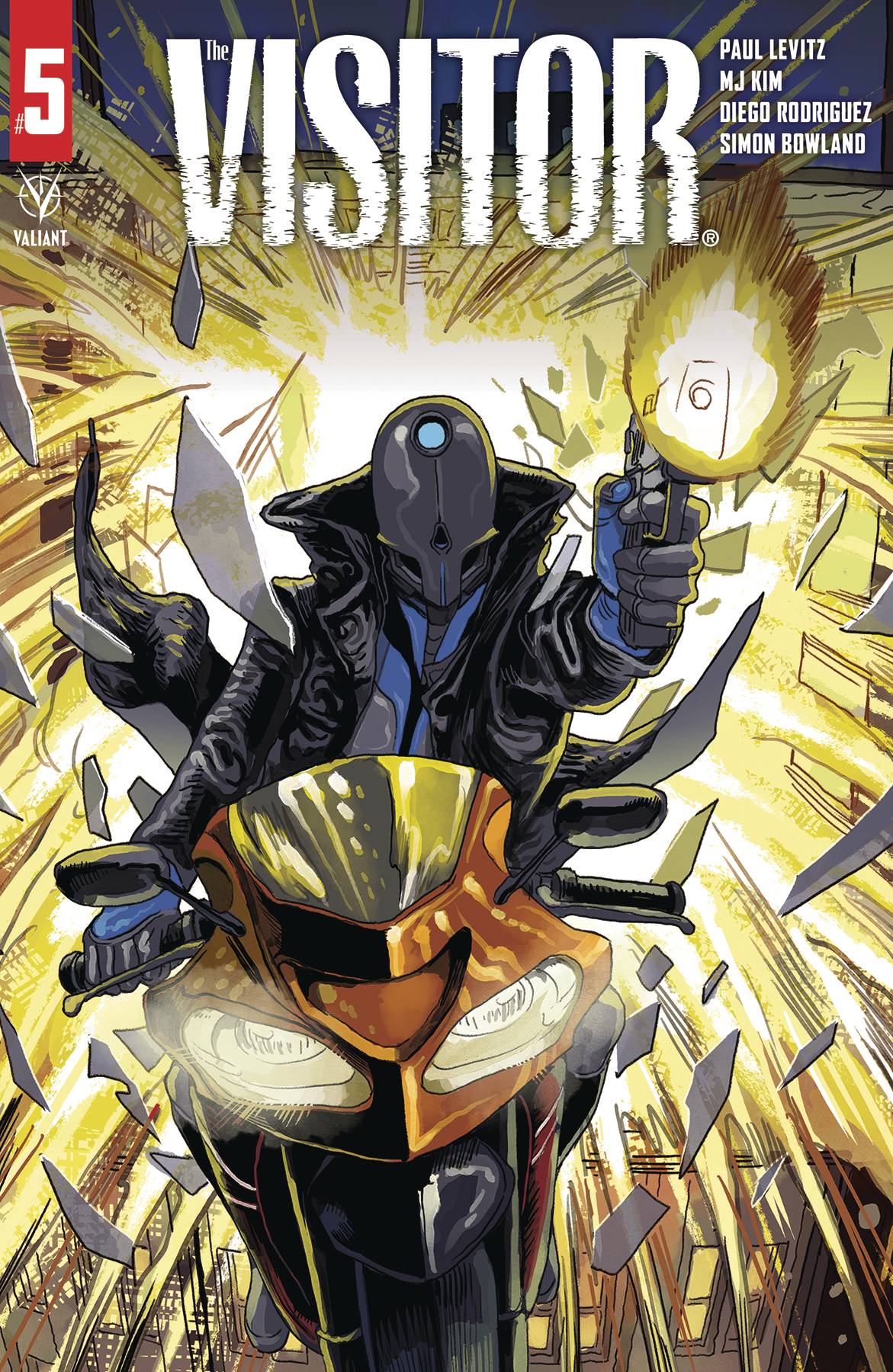 I kind of missed Valiant's revival at its height, which probably happened because it came about during a time when I was either completely out of comics or minimally involved. I ran across their booth at the Baltimore Comic-Con one year, though, and bought a couple of trades, and every once in a while, I pick something up that looks interesting.
Such was the case with The Visitor, a miniseries that came out back in 2020 and finished in 2021 (I want to say that it took a while because of the pandemic shutdown). The attraction to me was that it was written by comics legend Paul Levitz. I've loved his Legion of Super-Heroes work (and am starting a complete read-through of the book from the beginnings of Superboy and … via DC Infinite), so I jumped at the idea of something new from him.
The series opens in New York City on the day of a terrorist attack and follows a UN security team who are facing off against a black-clad "Visitor" who seems to be after a high-level delegation from Japan. Soon, we find out that he has beens sent from the future to kill the people who are developing the A.I. that will become "Father", which is the technological antagonist of the Rai series.
So it's a Terminator pastiche and one that, for a quick six-issue read, is pretty satisfying. Of course Levitz is an amazing writer and the artwork by MJ Kim is dynamic. I didn't know the ties to Rai going in, but that was pretty cool considering I have bought a couple of trades' worth of that series.
I did read this when it came out a few years ago, but it's wound up in an "indie reread pile" that I have going, and I'm discovering what I figured I would with a number of these series. They are definitely worth the purchase in the moment, but I don't know how many times I am going to pick this up and read it again.
Keep, Sell, Donate, or Trash?
Donate.