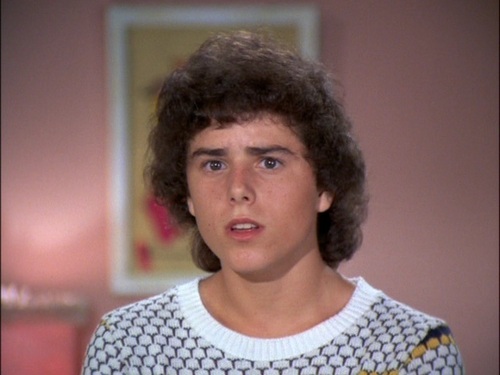 I was looking at the post-it note that I use to keep track of my monthly consumption (as it is) and realized that while things have slowed a little bit this month because I've gone back to work, I still have been steadily working my way through the piles and the lists. But I haven't been reviewing at all. In fact, I have written all of one blog post since the beginning of the month, and that's kind of pathetic.
The problem is that I have been finding these reviews to be something of a chore.
Take my Titans re-read for instance. These are books that I'm reading through because I bought the trades so that I wouldn't have to read the individual issues. So, they were comics I already owned, but also comics that I had already reviewed over at Pop Culture Affidavit, and I don't have anything that new to say about them. Yes, it has been fun to include the ancillary appearances of the Titans that I've managed to collect, including issues of Action Comics at the time and a very solid issue of Wonder Woman, but I don't really feel the need to review the Wolfman/Perez stuff yet again.
Plus, am I reading these comics or watching these movies for the purpose of reviewing them or because I want to enjoy them? Okay, yes, I know the purpose is item C: I have them and need to check them off the list before I decide what to do with them. But it's working through a list and while my whole review and rate thing was fine at first because I had a mountain of stuff to tackle, it's thinning out and wearing on me. I'm reaching the zero point of the comics backlog, and that means I have hit a success point. That's not to say that I don't have hundreds of items more to work way way through, but I can't profess to being Roger Ebert. I may have opinions, but they're not eloquent or even that substantial.
The original purpose of this blog was to chronicle my efforts to work my way through the various unread, unwatched, and unlistened to media that I had; that's still the case, but the reviews of these things were really just a part of a bigger mission. I haven't been doing enough with the rest–going through how I am doing all of this an dwhat it's like to be in one's forties and suddenly realize that you've moved past the "Having all the things" mentality. How do I actually winnow down my collection to what I really want without having to turn in my geek card?
To that end, I am going to make a couple of changes. The Titans reviews will be put on pause until I start up with the Dan Jurgens book and move forward from there, because they are books that I haven't read in at least a good decade. The Star Trek and G.I. Joe reading projects will still get their own entries, especially since I have a couple of Joe trades left and can do a large-scale review of digital Trek coimcs. And that allows me to enjoy the comfort food of my favorite title without feeling a sense of obligation.
Other reviews, though, will be put into an "omnibus" review post each week, as I'll be swiping from Professor Alan and doing a weekly what I watched/read/listened to blog post every Friday starting in April.
I also feel like I need to make sure I am going along with my mission here and I will try to keep up with other types of blog posts, like the "Personal Archaeology" series I've been doing. Wihle rooting thorugh my adolescent journals has been awokwardly painful as thew riting in them is (seriously, i am still reeling form that essay I wrote called "My Generation"), I find it both fun and a little cleansing, especially since I have been disposing of whatever I have gone through. It's not erasing the past, just kind of letting go of enough of it in a way that I didn't realize was needed. I've got a good five to seven years' worth of those journals plus other sutff that I have yet to work through, so it's not like I'm going to be pressed for material anytime soon.
I'd also like to explore the practical side of all of this. Now, I am ont the type of person who thinks he is any sort of expert on home organization or minimalism or anything like that, ubt as someone who loves a good "in the moment" type of story, I feel like it would be really fun to offer insight on how i approach the uncollecting–the changes, the successes, the challenges, and the backslides.
All of this comes at a time when our society is sitting precariously. Okay, that was a truly shaky transition. really, though. We're a year into COVID-related restrictions and lockdowns and also a few monthis into a massive vaccination effort. This is the time when people get a litlte carelyless nad even cocky. And I don't meant he assholes who are setting masks on fire; I mean the people who are gettin gjust impatient enough to go out too much or see to many friends, or push to reopen schools too soon.
The idea of something being an ongoing process runs right up against my impatience. But so does a long-term project that has more or less one goal. I'm pretty proud of the fact that I've managed to do this for nearly two and a half years, but I'm also glad I'm doing what I can to keep it fresh … at least in my mind.