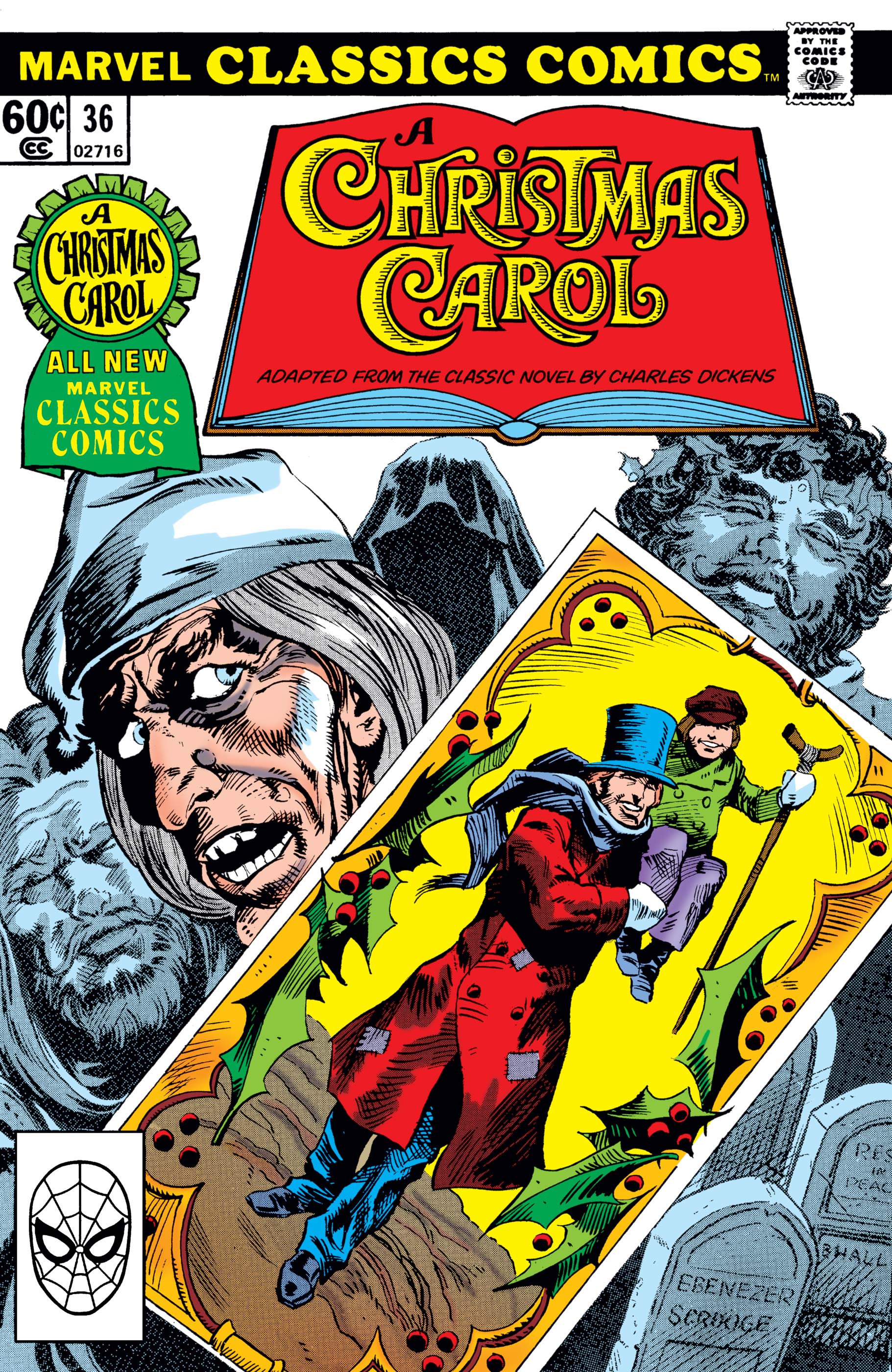 Why do two issues from two separate books that were published 30 years apart? Well, both of these issues adapt Charles Dickens' classic "A Christmas Story," the quintessential tale for #HolidayComicsMonth. I picked up both of these at my LCS for very little–maybe about a buck or two–and saved them for this week when we're close to the holiday and I could read them just like I watch "Mickey's Christmas Carol" or read Dickens' original tale.
Now, there's no real "verdict" here as I have been taking every issue I own of both of these series and bringing them to work where they sit in a holder on top of my classroom bookshelf. And these will make pretty good editions.
If you're not familiar with "A Christmas Carol", the premise is as follows: Ebenezer Scrooge is a miser who bilks his loan customers out of money and is cheap to the core. The night of Christmas Eve, his former parter, Jacob Marley, appears to him and tells him that he needs to repent for all of the misery he has caused people. In order to show him the way, Scrooge will be visited by three spirits: the ghosts of Christmas past, present, and yet to come. This happens that night (perhaps in his dreams) and Scrooge sees a past wasted, a present where he causes misery, and a sad future for himself and his employee Bob Cratchit. By the end of the story he vows to reform and does.
We can analyze this as a morality tale, a ghost story, and a commentary on Victorian-era capitalism (and even today's capitalism). In fact, I did that in high school. But I'd rather just talk about the quality of each comic. As far as story goes, they both follow the story pretty faithfully. Longtime Batman scribe Doug Moench scripts the Marvel Classics Comics issue with art by "Diverse Hands". The Classics Illustrated book is adapted by George D. Lipscomb and illustrated by Henry Kiefer. I appreciate the efforts by Moench and "Diverse Hands" are a solid Marvel comic from the era. Everyone looks like they should and it's an engaging story. I guess my disappointment is that there had been a couple of really now-classic artists working on this series and I would have loved to have seen their work. For instance, Michael Golden illustrated "The Cask of Amontillado" and he would have done an amazing job on this. But this is also the very last issue of Marvel Classics Comics, and I can imagine that at this point they were just trying to get the book out the door. Like I said, there's nothing wrong with it but I think there's some serious potential considering who was working in comics at the time.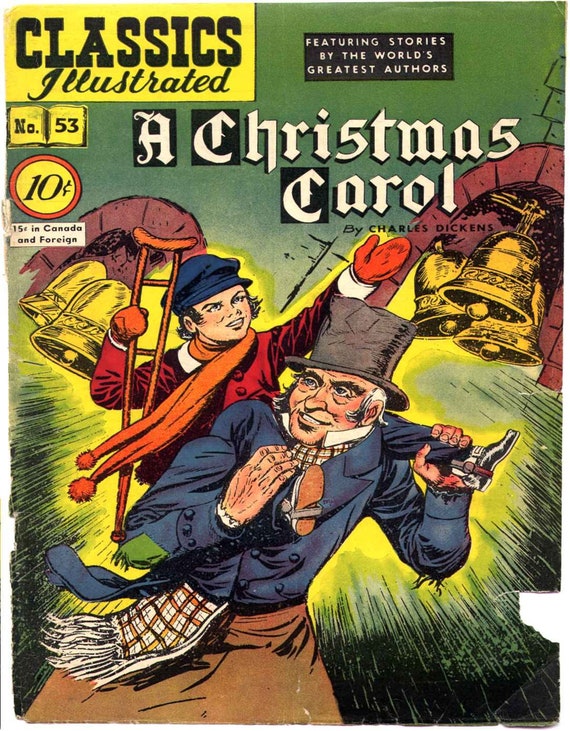 The Classics Illustrated issue, though? It's great. Sometimes, this series has capable but kind of dry artistry that I could describe as functional at best. Henry Kiefer did several issues of Classics Illustrated and was also a prolific Golden Age artist, and the art here is dynamic and entertaining. Scrooge has a long, haggard face (that Harvey Kurtzman and Nick Cardy would both borrow for adaptations they drew), the ghosts look a lot like described in Dickens (and as shown in the book's original illustrations), and the action feels like a comic book instead of book illustrations with word balloons. My only regret about my copy is that it has a midlew smell that I am hoping will go away eventually with enough exposure to fresh air (and it is, as of now, the oldest comic book that I own).
I don't know if you'll be able to find either of these. I mean, I did … and it's possible that they'll turn up in comic shops. I'd say that the Classics Illustrated books might be hanging around in antique stores and thrift stores. If you see them and they're cheap? Pick them up.